Products tagged with 'Legal/Insurance'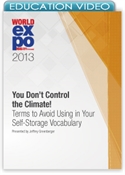 Learn 13 commonly used industry terms you should avoid using as part of your self-storage operation. Steering clear of these terms could help you avoid misunderstandings with customers and even litigation.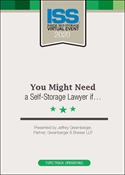 Sooner or later, every self-storage operator will need to call an attorney. Learn the most common situations in which you should seek legal advice and why.