Products tagged with 'Revenue Management'
Get 42 education sessions addressing the full spectrum of self-storage: development, construction, investment, ownership, management, marketing, technology and more. This discount bundle offers significant savings.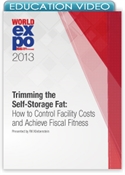 Put your facility on a "self-storage diet" by cutting expenses—including maintenance costs, utility costs, tax expenses and more—to an "ideal weight." Control your dollars to achieve fiscal fitness!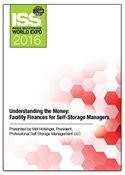 In this seminar, you'll learn ways self-storage facility managers can contribute to the financial health of their property, including accurate record-keeping, handling receivables, cost-cutting and more.