Products tagged with 'Sales/Customer Service'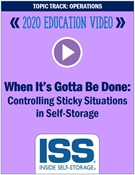 Dealing with certain customers can sometimes be uncomfortable, gross or even frightening. Learn how to handle even the most awkward situations professionally and with poise.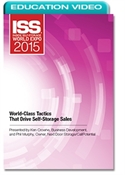 Learn the most effective ways to get a self-storage prospect's attention and close the deal, including tips on scripts, different customer types, maximizing inbound leads, sales reporting and more.