Products tagged with 'Technology'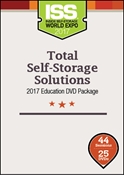 Get 44 education sessions addressing the full spectrum of self-storage: development, construction, investment, ownership, management, marketing and more. This discount bundle offers significant savings.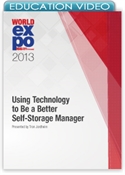 Learn how to better use technological tools to run a more efficient and profitable self-storage business, including call centers, mobile apps, kiosks, automatic locks, pay systems, software, security and more.
Learn how technology disruptors are driving customer preferences and expectations, and how these factors will likely affect daily self-storage operations. See what technology is about to impact your business.