Products tagged with 'Staffing'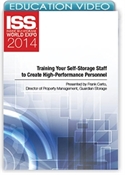 Learn how to build an effective self-storage training program, including systems and techniques, trainee testing, continuing education, and how to create a supportive, educational employee culture.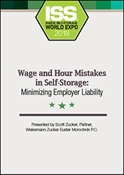 Labor laws concerning wages are changing rapidly. Learn about exposures you could face, how to comply with wage requirements and how to minimize liability in the event of a lawsuit.