Products tagged with 'Day-to-Day Management'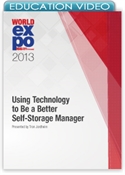 Learn how to better use technological tools to run a more efficient and profitable self-storage business, including call centers, mobile apps, kiosks, automatic locks, pay systems, software, security and more.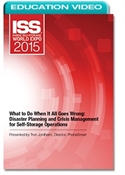 Are you prepared to act in the event of a disaster? Learn what crises can impact a self-storage business, what first-response actions should be made, and how to minimize injury to tenants, staff and property.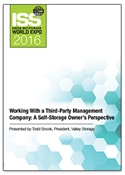 Hear the pros and cons of working with a third-party self-storage management company from the owner of 14 facilities. Learn about benefits, company vetting, expectations, contract negotiation and more.