Products tagged with 'Legal/Insurance'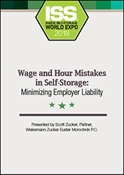 Labor laws concerning wages are changing rapidly. Learn about exposures you could face, how to comply with wage requirements and how to minimize liability in the event of a lawsuit.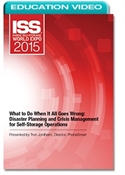 Are you prepared to act in the event of a disaster? Learn what crises can impact a self-storage business, what first-response actions should be made, and how to minimize injury to tenants, staff and property.

Learn 13 commonly used industry terms you should avoid using as part of your self-storage operation. Steering clear of these terms could help you avoid misunderstandings with customers and even litigation.